All About Lancaster County Whoopie Pies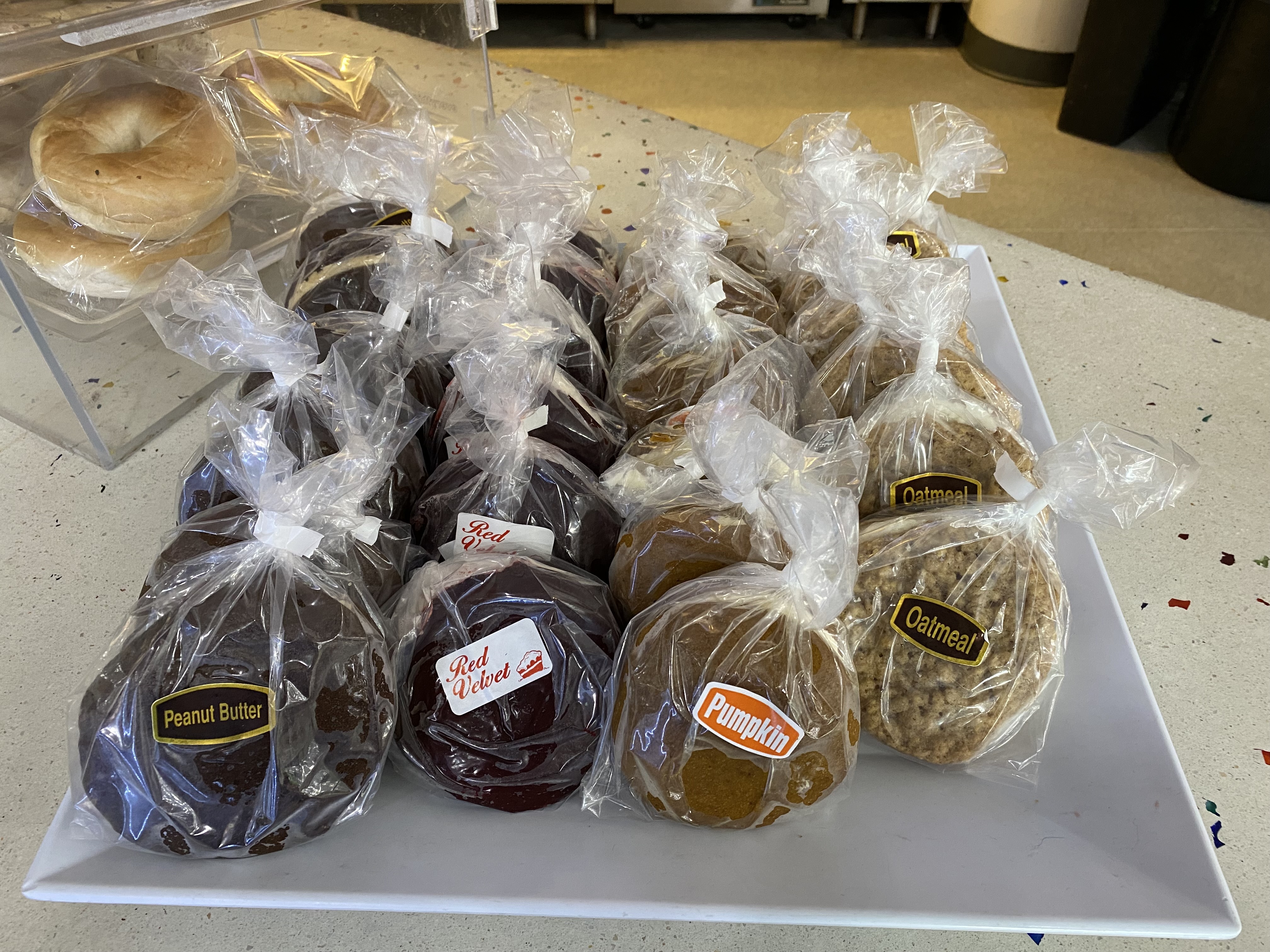 Whoopie pies are scrumptious pastries that originated in Lancaster's Amish communities. You may find them or similar pastries using another name at your local grocery store, but the best way to try a true whoopie pie is by visiting the land of its origin or making a batch from scratch. Here's a look at some of the best places in Lancaster County to find whoopie pies — and a recipe you can use to bake your own.
Where to Buy Whoopie Pies
Central Pennsylvania — specifically Lancaster County — is the best place to find authentic whoopie pies. When you're in town, try a whoopie pie from some of the best local bakeries and markets:
Shady Maple Smorgasbord: You can find Shady Maple Whoopie pies at the main restaurant and market or at the station in Lancaster's Central Market.
Bird-in-Hand Bake Shop: Feast on whoopie pies and other delicious treats from this bakery. You can even order a sampler package online to try from home.
Hershey Farm Restaurant & Inn's Whoopie Pie Festival: This annual event occurs every fall in Ronks, Pennsylvania, and features submissions from dozens of crafters. The festival is the perfect opportunity to try a variety of pies and experiment with different flavors. Hershey Farm also makes its own famous whoopie pies you can find year-round.
Try This Original Pennsylvania Dutch Whoopie Pie Recipe
If you want to make your own whoopie pies, here's an easy recipe you can try from home!
Step 1: The Cakes
Here's what you'll need to make the whoopie pie cakes:
Flour: 4 cups
Cocoa: 1 cup
Sugar: 2 cups
Shortening: 1 cup
Baking soda: 2 teaspoons
Salt: A pinch
Vanilla extract: 2 teaspoons
Eggs: Two
Milk: 1 cup
Warm water: 1 cup
Combine your flour, salt, baking soda and cocoa in a large bowl. Use another bowl to combine your sugar, eggs and shortening. Beat these ingredients for two minutes. Mix the two bowls together, add the warm water and beat for three minutes, adding in vanilla as you go. You can bake your batter as drop cookies in an oven preheated to 375 degrees Fahrenheit for 10 to 12 minutes.
Step 2: The Filling
Here's what you'll need to make the icing:
Flour: 4 tablespoons
Milk: 4 tablespoons
Egg whites: Two
Vegetable shortening: 1 1/2 cups
Vanilla extract: 2 teaspoons
Powdered sugar: 4 cups
Start by beating the egg whites and setting them aside for later. Then, combine all of the other ingredients in one bowl and beat at a high speed for a few minutes until the mixture reaches a fluffy consistency. Mix in the egg whites after beating the other ingredients.
Step 3: Putting It All Together
After you've whipped up the cakes and filling, it's time to combine them into your finished batch of whoopie pies. Use your discretion to spread the filling onto a cake, then add another to complete the sandwich. Apply pressure to ensure your filling covers every inch of the cakes. When you're finished forming the pies, store them in the refrigerator for up to a week. The longer they cool, the better they'll hold up. Wrap each pie individually.
Visit Lancaster, Pennsylvania, for Authentic Whoopie Pies and Other Tasty Treats
If you want to try a whoopie pie from a bonafide crafter, plan a trip to Lancaster County and book a room at the Warehouse Hotel. With close proximity to dozens of markets and bakeries, plus plenty of convenient amenities, it's the best place to stay during your Lancaster vacation.