All-You-Can-Eat: Where to Dine In Lancaster, Pennsylvania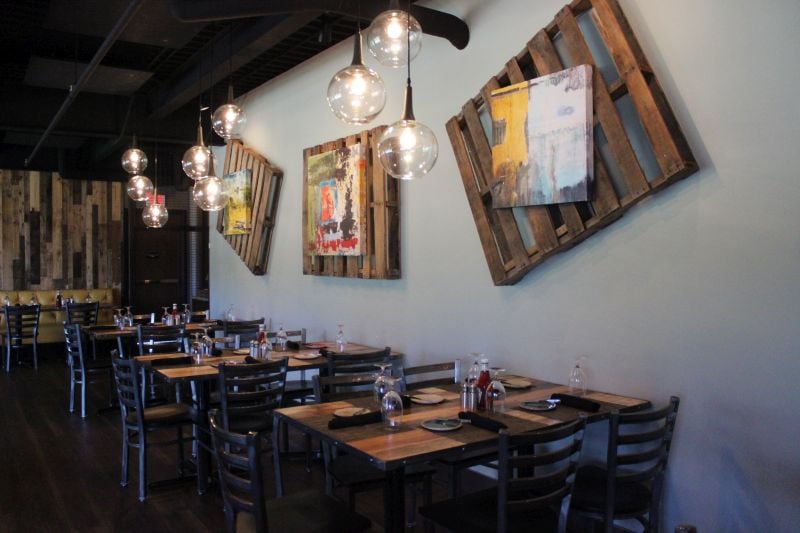 When you visit central Pennsylvania, checking out the buffets is a must. Locals love chowing down at Amish-style all-you-can-eat restaurants for the delicious Pennsylvania Dutch cuisine exclusive to the area. There are plenty of incredible buffet-style restaurants in Lancaster, Pennsylvania, spanning every type of food you could imagine. Whether you want to try something new or enjoy a familiar feast, here are some of Lancaster's top buffets.
Shady Maple Smorgasbord
If you want to try a wide range of authentic Pennsylvania Dutch dishes in one setting, check out the Shady Maple Smorgasbord in East Earl. Conveniently located along Route 322, Shady Maple is an easy stop to add to your trip.
One flat entrance fee allows you to sample everything Shady Maple has to offer. Visit for breakfast, lunch or dinner to find a sprawling 200-foot smorgasbord with delicious selections like scrapple, kielbasa, beef brisket and so much more. After your meal, stick around to browse the bakery and gift shop for tasty treats made from scratch and charming memorabilia.
Lititz Family Cupboard Restaurant & Buffet
Lititz Family Cupboard Restaurant & Buffet is another one of Lancaster County's welcoming establishments with friendly staff and food that warms the soul. With a rotating list of breakfast, lunch, dinner and dessert features, there always something interesting to try. Before you visit, check the restaurant's weekly happenings to see what's in store.
Dragon Hibachi & Sushi Buffet
As one of the nation's fastest-growing cities, Lancaster is home to plenty of culturally diverse buffet options. Locals and tourists love visiting the Dragon Hibachi & Sushi Buffet for an expansive list of cuisine options from various Asian cultures. Complete with a swanky modern interior design, this buffet just north of downtown Lancaster is a great spot to spend an evening with friends and family.
Manor Buffet
Lancaster's largest all-you-can-eat restaurant, Manor Buffet, offers a mixture of Korean, American, Japanese, Italian and Chinese food selections. Guests can bring the entire family and find something that'll have everyone going back for seconds, thirds and maybe more.
Manor Buffet's 15,000-square-foot restaurant space can accommodate up to 450 people, and party rooms are available for planned events. Whether you're stopping in for a date night or feeding a group of co-workers, choose Manor Buffet for some of the best all-you-can-eat dining Lancaster has to offer.
Yoder's Country Market
One of the best qualities Lancaster County has to offer is its welcoming family atmosphere. Yoder's County Market is a family-owned establishment that embodies everything great about the Red Rose City. Guests can visit Yoder's Restaurant & Buffet for a relaxed atmosphere and delectable Pennsylvania Dutch cooking. Before you leave, visit their Market to bring something home from the Deli Smokehouse or Bake Shoppe.
Book a Room at the Warehouse Hotel to Start Your Lancaster County Restaraunt Tour
Lancaster County's expansive buffet options give guests plenty of unique choices for any meal. If you plan on visiting Lancaster, stay at the Warehouse Hotel in Manheim for close proximity to many of the county's greatest all-you-can-eat restaurants. Give us a call at 855-618-6181 or contact us online to learn more.