The Best Time of Year to Visit Lancaster County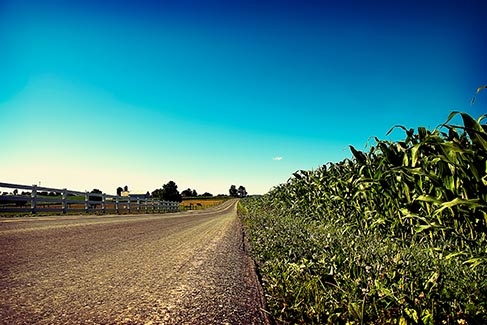 When is the best time to visit Lancaster, Pennsylvania? The answer is any time! Lancaster is a glorious area with a charming city, beautiful farmland and expansive wilderness, meaning there's always something exciting to do. If you plan on traveling to Lancaster, you can find a unique experience any time of the year.
Summer
Lancaster's summers are absolutely gorgeous. There are plenty of ways to enjoy the sunshine in Lancaster, so try some of these popular activities:
Experience historic sites: Lancaster has a rich history, so be sure to tour some famous historical sites to learn more about the area.
Visit an all-you-can-eat buffet: To beat the heat, dine the day away at one of Lancaster's many Pennsylvania Dutch buffets.
Winter
Wintertime in Lancaster can get chilly, but there are plenty of indoor activities and other ways to enjoy the season. Here are a few things to try when you're here for the holidays:
Penn Square tree lighting: Downtown Lancaster is beautiful during the winter. Attend light-up-night or visit anytime to see Penn Square's full winter glory.
Breakfast with Santa at Spooky Nook: Visit America's largest indoor sports complex to enjoy a morning of Christmas fun with an appearance from St. Nick himself!
The Strasburg Rail Road: Board the Christmas Tree Trolley or Santa's Paradise Express at the nation's oldest operating railroad to embark on a winter-themed adventure.
Fall
Autumn is generous to Lancaster County, providing cool temperatures and beautiful colors as the leaves change. Check out some of these sites while you're in Lancaster during the fall:
Spring
After a cold winter, Lancaster's moderate spring offers an opportunity to defrost outside before it gets too warm. If you're planning a trip during the spring, you can look forward to some of these activities:
Launch Music Conference and Festival: Catch live performances from some of central Pennsylvania's best up-and-coming artists. 2021's festival has been moved to the fall, but Launch is a springtime staple in downtown Lancaster.
Enjoy local wines:If you love wine and a gorgeous view,visit one of Lancaster's vineyardsfor a delicious drink made with local grapes.
Plan Your Trip to Lancaster
Lancaster experiences the full beauty of all four seasons, and visitors can find something fun to do all year round. If you're planning a trip to the Red Rose City in the near future, reserve a room at the Warehouse Hotel. One of the most conveniently located hotels in Lancaster, Pennsylvania, the Warehouse Hotel is just a short drive from many of the county's most popular destinations. To learn more, get in touch today!