6 of the Best Breakfast and Brunch Places in Lancaster, PA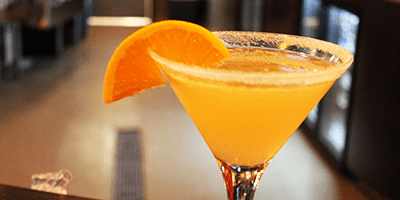 The city of Lancaster, which is also known as Pennsylvania Dutch Country, is proud to be one of the oldest inland towns in the United States. With this rich history and its sweeping countryside speckled with farms, it's no wonder that family-style feasts with locally sourced ingredients can be easily found all throughout the city.
Whether you're craving traditional breakfast classics or brunch with a European flair, you'll find a wide variety of restaurants to choose from in Lancaster. Here are some of the best local breakfast and brunch places to check out during your stay.
1. Forklift & Palate
Situated inside a repurposed industrial warehouse, Forklift & Palate offers a menu of all-American dishes with a modern twist. In this casual dining environment filled with recycled architecture and green features like geothermal heating, you'll be able to enjoy dishes that reflect many of the local tastes. There are breakfast classics like French toast as well as restaurant specialties like their Fork omelet. On the weekend, you can even enjoy a breakfast buffet.
2. Commonwealth on Queen
Commonwealth on Queen features "farm to fork" dining. Breakfast, brunch and lunch are served all day long every day of the week. Menu delights include the Ranchero, Banana Chocolate Chip Belgian Waffles and Loaded Avocado Toast. On the side, you can enjoy locally roasted coffee or hand-blended and fair-trade teas. If you're planning on catering or hosting a big breakfast event, you'll be happy to know that Commonwealth on Queen offers menus you can customize as well as the perfect venue to gather with your friends and family during your stay.
3. On Orange
Owned by Pennsylvania native Melissa Watro, On Orange is nestled in a historic building from the 1850s. Here you'll find breakfast favorites ranging from Mom's Homemade Granola to Swedish Pancakes and Waffles. While you dine, you'll be able to enjoy the simple style that fills the space.
4. Gracie's on West Main
If you love American diners and comfort foods with a unique twist, Gracie's on West Main has exactly what you're looking for. Breakfast is served all day, every day in a casual environment in this location. Whenever possible, local ingredients are used to prepare breakfast and brunch favorites. No matter what, everything on the menu — like the Leola Breakfast and Gracie's Benedict — is made from scratch.
5. Citronnelle
This chic supper club is conveniently located right in the downtown part of Lancaster. In this intimate environment that practices the "slow-food" movement, you'll be able to dine on exquisite modern French cuisine. While the focus is French, the chefs still use locally sourced menu items and then add a global influence to each dish. Menus change seasonally to ensure that everything is as fresh and sustainable as possible. The creative menu items are also all made from scratch — from the French Bread Baskets to the Wild Mushroom & Brie Omelette.
6. Lyndon Diner
Well known for its specialization in breakfast 24 hours per day in a homestyle American diner just off Route 30 on Manheim Pike. Breakfast specialties include Lyndon Wrap, Lyndon Irish Breakfast, Irish Benedict, creamed chipped beef, and more! Discounts are offered for active veterans, non-active veterans, and police officers. Rewards cards are available, which accrue points on every purchase.
Try Each Restaurant During Your Lancaster Stay
If you're looking to check out each of these unique restaurants to decide what you think is the best breakfast or brunch in Lancaster, PA, consider booking a room at a high-quality hotel like the Warehouse Hotel. We'll make sure you're comfortable between meals — but we can't guarantee you'll be able to choose a favorite!