What Are Different Bed Sizes In Hotels? - Understanding Bed Sizes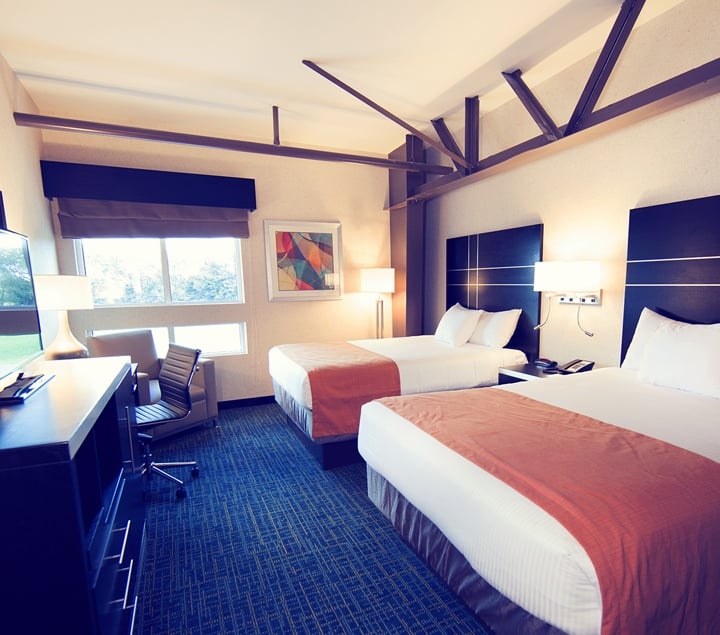 When you're looking to book a hotel room, you have a few things to consider. How many people are you booking rooms for? What types of amenities are you looking for? These are just a few things to ask yourself before you book.
Most hotels have a variety of different accommodation options, depending on the number and type of beds.
Different Bed Sizes
When you're staying away from home, you need a place to relax. Your accommodations should offer all the comforts of home and more.
When you're looking for the right hotel, be sure to look at the room types available and the beds. Here are the most common hotel bed types:
Double/Full: This size is larger than a twin bed but smaller than a queen. While some people think a double and full bed are different, they have the same measurements. A full bed measures 53 inches wide by 75 inches long, which is about 4 1/2 feet by 6 1/4 feet.
Queen: A queen is in the middle when it comes to beds in hotels. This type measures 60 inches side to side by 80 inches up and down, which comes to 5 feet horizontally and 8 2/3 feet vertically.
King: A king is usually the biggest bed you'll find at a hotel. A king is the same length as a queen — 80 inches — but is 76 inches wide.
At the Warehouse Hotel, you'll find rooms with queen- and king-sized beds.
Hotel Room Types
To make it easy to find the perfect room, most hotel room types center around the beds. The two most common types of hotel rooms are:
Standard Room: In a standard room, you'll have either two fulls, two queens or one king. Standard rooms have a bathroom and perhaps some other simple furniture, like a desk, a chair, a dresser, and a TV. Aside from the bathroom, everything is in one room.
Suites: You'll have much more square footage in a suite. The space is divided into different rooms, similarly to a small one-bedroom apartment. There will be a lounge area with a couch and TV, possibly a kitchen and other living spaces. It will also commonly include a separate bedroom and bathroom in another room.
There are advantages to both types of rooms. A standard room is an excellent choice if you need something simple, are staying by yourself, or won't be spending much time in the room.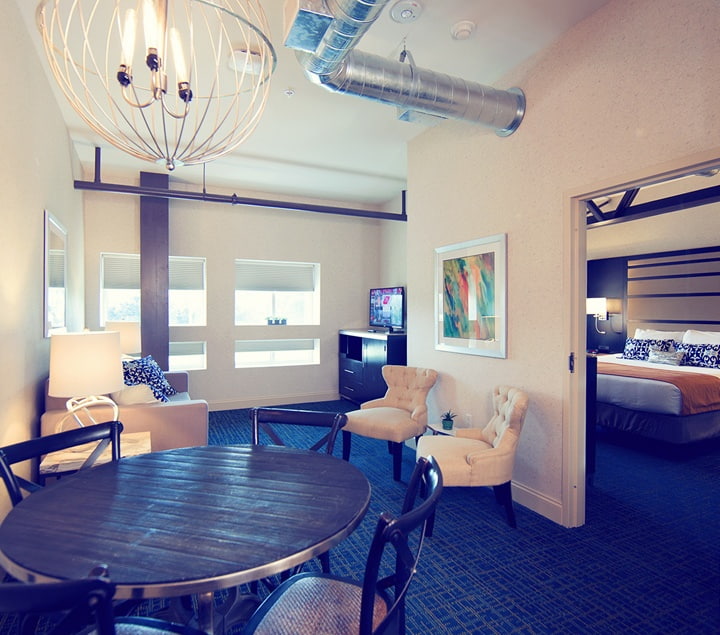 A suite is the better choice for multiple guests and gives everyone more privacy. If someone wants to stay up and watch TV, they won't disrupt anyone who wants to go to sleep a little early.
Choose the Warehouse Hotel at Spooky Nook Sports
If you're looking for a Central PA hotel, the Warehouse Hotel at Spooky Nook Sports is a great choice because of its convenient location, proximity to entertainment and variety of rooming options available. The hotel offers many other amenities, as well, including an on-site restaurant, gym, and ninja warrior course. Contact us today to book your next stay with us!