5 Common Hotel Booking Mistakes And How To Avoid Making Them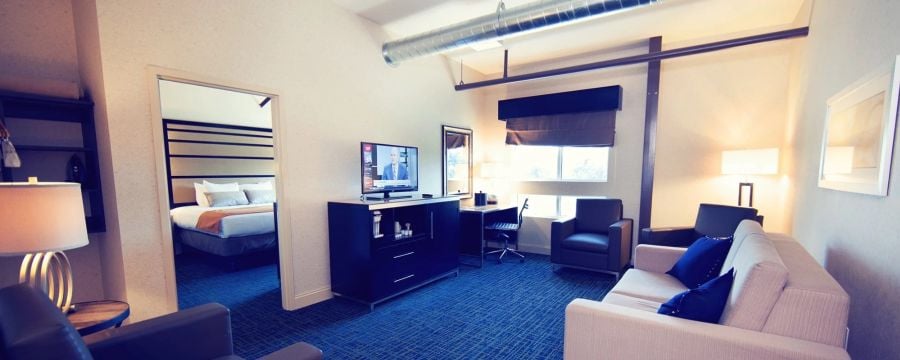 When you travel, whatever the reason is, you have lots of important decisions to make. How you'll get there, what you'll do, what you'll eat and where you'll stay are a few of those details you need to plan for before your trip.
When you're booking a hotel, it's easy to make some mistakes. Keep reading to learn about five of the biggest hotel booking mistakes, as well as how you can avoid making them.
1. Not Budgeting for Tax and Other Fees
When a hotel advertises their nightly rates, it usually doesn't include tax and any additional fees. When you're making a budget — whether it's for your vacation or what you should be reimbursed after your business trip — you don't want to end up spending more than you planned. As you're looking at room rates, be sure to account for the tax costs and find out if the hotel charges any additional fees, like a resort fee.
If you're calling a hotel for a quote, make sure you ask for the total price. It's also smart to ask about parking fees, too. You don't want to go to pay your bill and see surprise charges you weren't expecting.
2. Booking at Non-Refundable Rates
When you book through third-party sites like Expedia, Trivago or Priceline, you can sometimes find lower rates. The idea behind these sites is that a hotel would prefer to book a room at a lower rate than allow it to stay empty. But, what these websites often fail to tell people is that you're booking at non-refundable rates.
DIRECTLY BOOKING A HOTEL VS. BOOKING WITH A THIRD-PARTY SITE→
Sometimes, you have to cancel a reservation. Whether a schedule conflict happens after you've booked, a family emergency comes up or you realize you booked for the wrong dates, third-party sites won't refund you. If you're relatively confident that you won't have to cancel, this isn't a problem. But, if you want to stay on the safe side, be sure to book at a refundable rate.
3. Making Your Reservation at the Wrong Hotel
If you choose a big chain hotel, make sure you book your reservation at the right location. One hotel brand may have multiple sites within the same area, so look up the address to be sure it's the right one before you book your reservation. Booking at the wrong location may be an easy mistake to fix if a room is available, but if it's the busy season, you may have to make some adjustments to your plans.
4. Not Asking About AAA, Military or AARP Discounts
If you're already a member of one of these organizations, don't forget to take advantage of it! AAA and AARP members, as well as those with a valid military ID, can benefit from special pricing at a variety of different businesses, from retail stores to restaurants and hotels. It can never hurt to ask a hotel if they offer discounts. If they do, you'll enjoy the savings and possibly some other perks, and if they don't, you're not losing out on anything.
5. Not Comparing Prices
You should always shop around to find the best price on a hotel room. But, as we mentioned above, be careful about booking at non-refundable rates on third-party websites. If you find a price listed online, you should still call the hotel to request the rate on the same room. They may also have an even better special, helping you save more. Or, if they quote a higher price, you can request a price match with the one you found online.
If you're looking for a great hotel in the Manheim, PA, area, choose the Warehouse Hotel at Spooky Nook Sports!