How to Plan a Family Staycation - Best Family Staycation Ideas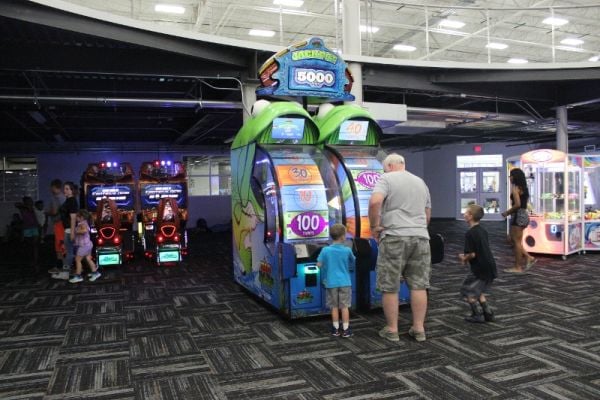 Everyone craves the relaxing, free feeling of vacation — having a decent chunk of time off work, enjoying delicious food and visiting a new place are among the highlights. However, we sometimes have budget or time restraints that make taking a trip seem completely out of the question. But, you can still get away without going too far away or overspending! A staycation may be the perfect plan, whether you're heading out on your own or with your family.
If you're looking for some fun ideas, check out these four ways to plan a staycation.
1. Stay in a Nearby Hotel
You don't have to go too far from home to take a getaway. Stay for a night or two in a nearby hotel and enjoy the amenities they have to offer. Depending on the hotel, you may have a great variety of features and facilities available, such as in-hotel dining, fitness centers, spas and more.
Start your days with some exercise in the fitness center to get your blood pumping before heading out to have some fun or heading back to your room to relax. Then, at the end of the day, enjoy a delicious meal right in the hotel. Then, whether it's the middle of the winter or you don't have one at your own home, take some time to relax in the hotel's indoor pool and jacuzzi before bed.
2. Go Backyard Camping
If you love spending time outside, taking a family backyard camping "trip" is a fun way to spend a weekend! Pitch your tent, make a campfire and enjoy each other's company. Even though you're still in your backyard, no camping trip is complete without s'mores and ghost stories!
As long as it isn't too chilly outside, you can go camping in your backyard at any time of the year. As long as you have all your camping gear, you don't need to spend much money at all for this fun trip. Spending time outdoors is a great way to de-stress, relax and have a great time with friends or family.
3. Visit a Local Pool or Lake
When it's the middle of the summer, there's nothing like a dip in the pool or your local lake! Depending on where you live, getting out to the coast to visit the beach for a few days may not be possible.
Planning a day trip to the local community pool or lake is the perfect way to go swimming without having to plan a long and pricey trip. Pack some food, bring some toys and other activities and remember your towels and sunblock! There's no better way to beat the heat than with a day in the water.
4. Be a Tourist in Your Own City
Even if it doesn't seem like it at first glance, you probably have tons of fun activities that are close to home. Spend some time trying something new or visiting a new place in your own city. Whether there's a museum you've never checked out before or a local event going on, you can find lots of amazing ways to unwind close to home in your own city.
Take the time to check out that new restaurant you've heard about, see a movie or try something new! Your city is home to tons of different activities and sights to see that you haven't experienced before. You can even go on an organized city tour to learn more about where you live.
Book a Room at Spook Nook's Warehouse Hotel for Your Next Staycation
If you live in the area around Lancaster and Harrisburg, choose Spooky Nook's Warehouse Hotel for your next staycation! You'll find activities for the whole family and a restaurant on-site that serves breakfast, lunch and dinner. Spooky Nook Sports is on the same property with playing fields, climbing walls and more.
Contact us today to learn more or to book your stay!