Lancaster Farmers Markets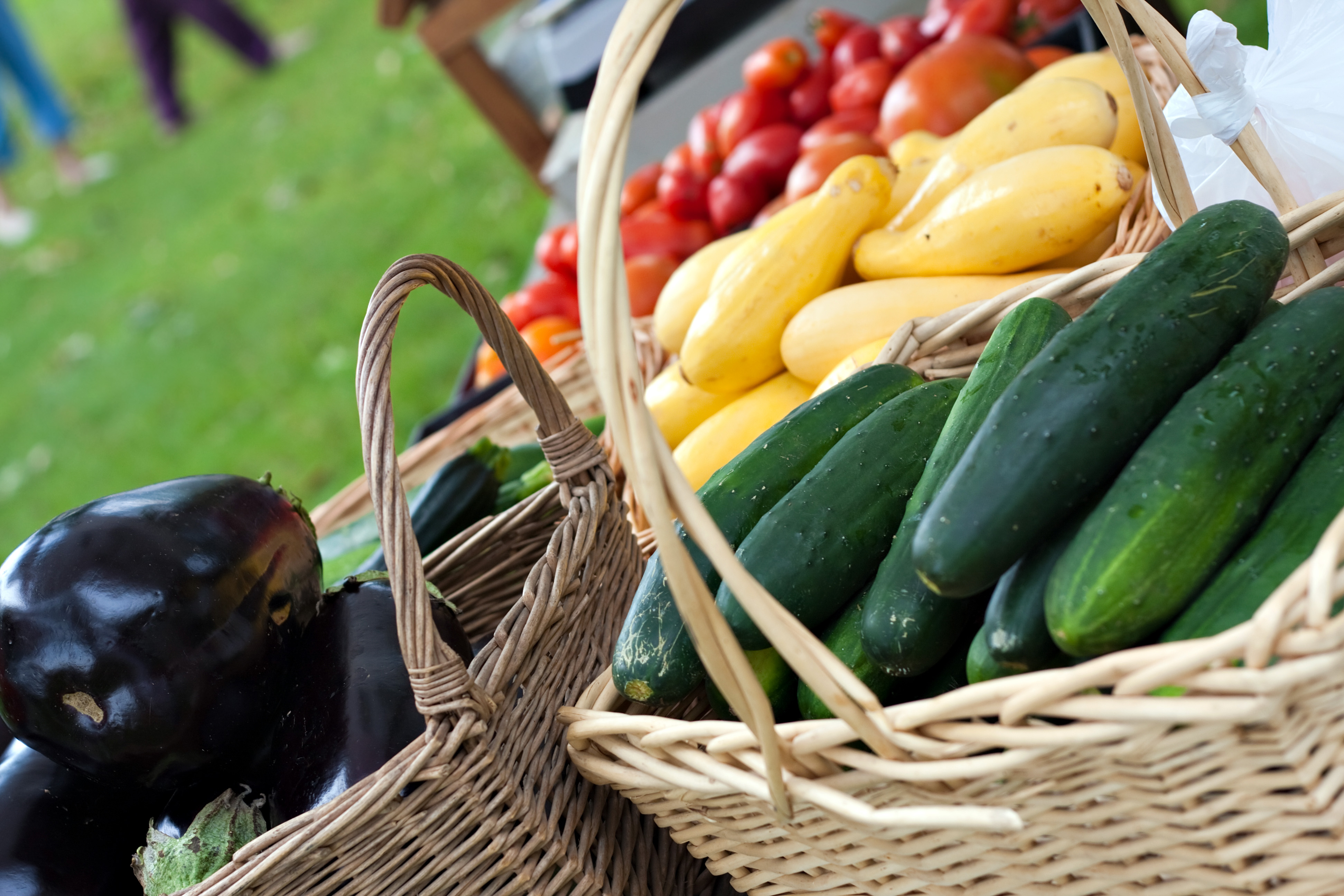 Locals and tourists alike adore Lancaster, Pennsylvania, for its beautiful farmland. With all of that rich land comes an earnest culture where locals come together to exchange the fruits of their labor. Lancaster County is home to various Amish farmers markets where visitors can find fresh fruit, tasty pastries, handcrafted goods and more. Find a Lancaster farmers market near you to explore what the local merchants have to offer.
Bird-in-Hand Farmers Market
The Bird-in-Hand Farmers Market resides just east of Lancaster in a town of the same name. A family-owned operation, Lancaster residents have counted on this market for produce, fresh meats, dairy products and more for over 30 years.
The Bird-in-Hand Farmers Market features products from numerous local vendors like Aunt Ruthie's Coffee & Tea, Beiler's Candy and Grandma Jack's Gourmet Popcorn. Visitors are welcome on Wednesdays, Fridays and Saturdays from 9 a.m. until 5:30 p.m. during the spring, with additional hours on Thursdays during the summer and reduced hours in the winter.
Green Dragon Farmers Market
One of the best Amish markets Lancaster has to offer, Green Dragon Farmers Market in Ephrata is a 60-plus acre haven for lovers of fresh, locally sourced produce and more. Visitors will find daily auctions and merchant tables from over 100 local vendors selling everything from jewelry to gyros and pastries.
USA Today readers voted Green Dragon the #2 Best Farmers Market in America in 2021, solidifying its place as one of Lancaster County's must-see locations. Green Dragon is open on Fridays from 8 a.m. until 8 p.m., so be sure to save time for this amazing Amish market during your stay in Lancaster County.
Central Market Lancaster
Lancaster's Central Market is the oldest farmers market in the United States. This historic landmark has been in operation since the year 1730, and its current market house has stood since 1889. In the heart of historic downtown Lancaster, tourists can visit this farmers market to experience the best of the county's urban and rural cultures in one trip. You'll find tables from more than 60 unique vendors from Lancaster and throughout south central Pennsylvania.
Central Market in Lancaster is open Thursdays through Saturdays from 6 a.m. until 3 p.m. There are plenty of parking garages in the vicinity, making Central Market a seamless inclusion to your Lancaster trip.
Village Farm Market
Just a short drive northwest from Lancaster in Ephrata, Pennsylvania, the Village Farm Market is a one-stop shop for produce, baked goods, fresh meats, flowers and more. This farmers market originated as a modest truck selling homegrown tomatoes, corn, watermelon and other fruit. It's since grown into one of Lancaster County's top independent grocery outlets. Stop in during regular business hours Monday through Saturday for homemade sweets, precooked meals, charming gift baskets and beyond.
Plan Your Lancaster Vacation With the Warehouse Hotel
Looking for unique places to visit? Be sure to check out the farmers markets that make Lancaster a wonderful vacation destination. For a place to rest up between markets, book a room at The Warehouse Hotel in Manheim. Give us a call at 855-618-6181or contact us online to learn about our many convenient amenities.