Historical Sites To See In Lancaster - Lancaster Historical Sites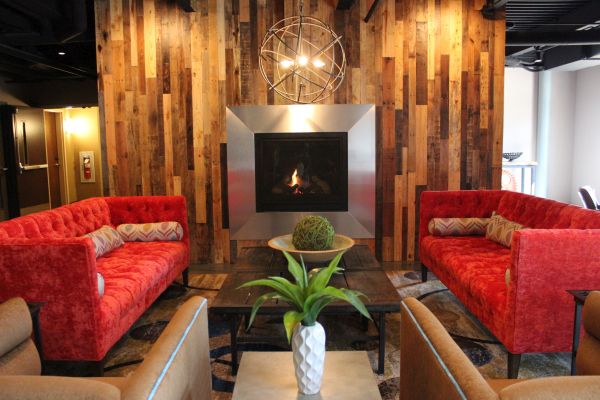 Lancaster County, Pennsylvania, is perhaps best known as the home of many Amish people, who contribute to the area's rich agricultural roots. The county has seen some fascinating developments over more than 200 years, and you can explore many historical sites in Lancaster County when you come to visit.
A governor's decree formed Lancaster in 1730. At one point in the mid-18th century, Lancaster was the largest inland city in America.
It also served as the nation's capital for a single day during the Revolutionary War. The Second Continental Congress, driven out of Philadelphia by the British, needed a place to meet and chose Lancaster due to its proximity to Philly. They met in a courthouse that burned down shortly after, in 1786. Though the honor lasted for just a day, it has become part of local legend.
Historical Lancaster County: The Amish
The Amish fled England in the 18th century, tired of suffering persecution for their religious beliefs. Many settled in Pennsylvania, which now has the largest community of Amish in the country, about 30,000. William Penn's promise of religious tolerance drew many of these people, and they became farmers, a tradition that continues today.
Amish beliefs come from the Bible, and they shun most modern conveniences, including cars. You will see a lot of horses and buggies going through town.
Historical Sites in Lancaster County
When you visit Lancaster, you will find many historical sites of interest and may have trouble narrowing down your list of where to go. We recommend these must-see locations:
Demuth Museum: Lancaster's most famous artist, Charles DeMuth, worked in an artist's studio in Lancaster, and it has been converted into a museum where more than 40 of his most famous works remain on display.
Central Market: Farmers began selling their wares at Central Market in 1730, and up until 2005, it was the oldest municipally operated market in the United States. Farmers continue to sell at this National Register of Historic Locations spot today.
Wilbur Chocolate: Explore the candy kitchen where Wilbur Chocolates are made, and get a sweet free sample during your visit.
Landis Valley Museum: Dedicated to the study and preservation of Pennsylvania German farming from 1740 to 1940, Landis Valley remains a working farm. You can see traditional farming methods in action.
Railroad Museum of Pennsylvania: How did railroads help shape our country, and what role did Pennsylvania play? Find the answers at the museum, which features interactive exhibits and real trains.
Visit Historical Lancaster County When You Stay at Warehouse Hotel
To navigate the many sites around Lancaster, you need a hotel with a convenient location where you can relax and dine after all your daily adventures. Consider staying at the Warehouse Hotel. We offer amenities including free Wi-Fi, an on-site restaurant, and access to the Spooky Nook Sports complex, giving you ample entertainment opportunities after you explore the city. Contact us today to make your reservation.