Must-Visit Lancaster Wineries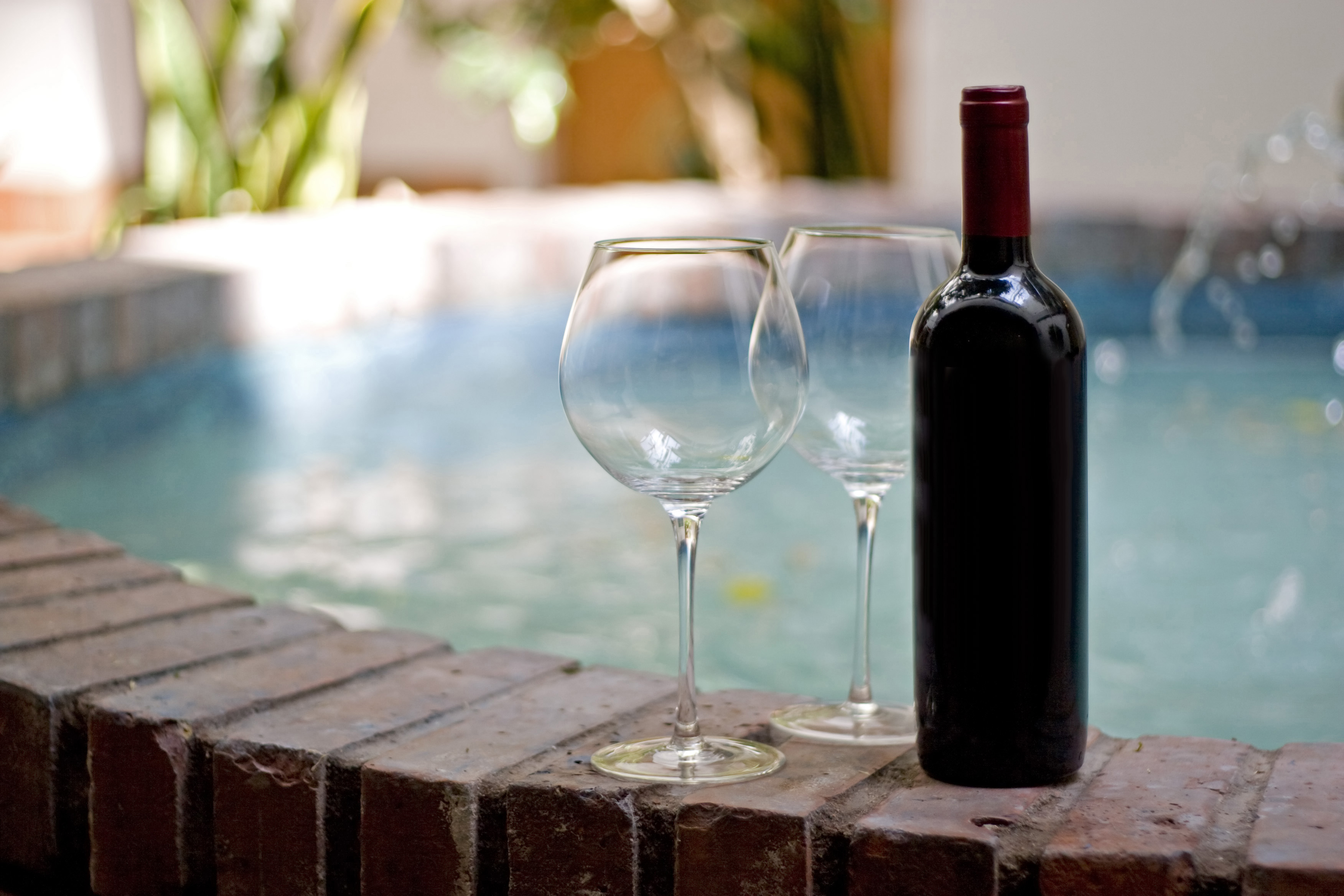 Lancaster County, Pennsylvania, is full of sprawling farmland with rich limestone soil. Combine the county's plentiful land with its cool mid-Atlantic climate and close proximity to the Susquehanna River, and you have an ideal location for vineyards. If you plan on visiting central Pennsylvania, touring the best wineries in Lancaster will be well worth the time. Here's a look at a few of the best vineyards in Lancaster.
Weathered Vineyards Wine Tasting Room
Located within the Smithton Inn bed and breakfast just off of W. Main Street in Ephrata, Weathered Vineyard is both luxurious and convenient. Vistors of Weathered Vineyard will find 11 original wine selections made with grapes from their vineyard in Lehigh County. This one-of-a-kind Ephrata winery has everything from sweet reds to dry whites. The cozy wine tasting room is open year-round, so be sure to stop by for a relaxing fireside glass or a cool summer afternoon at the outdoor courtyard.
Weathered Vineyard is an excellent destination for any visitor, even wine skeptics. To quench anyone's thirst, this winery offers specialty cocktails and a list of draft beers from local breweries. Love live music? Weathered Vineyards hosts bands from a variety of genres almost every weekend. To learn more, visit their site or call 717-271-7274.
Grandview Vineyard
Grandview Vineyard in the hills of Mount Joy, Pennsylvania, is a charming family-owned vineyard that has grown high-quality vinifera grapes like Chardonnay, Cabernet Sauvignon and Merlot since its foundation by owners Larry and Marilyn Kennel in 2009. The Grandview tasting room overlooks 5 acres of luscious vines, making for an ideal location for a peaceful outing with friends or family. If you're interested in seeing the property up close, the Kennel family invites you to schedule a tour of the premises in addition to your tasting.
A beautiful destination for any occasion, Grandview hosts weddings, concerts and other events both public and private. To keep up with what's going on at Grandview Vineyard, check out their upcoming events or give them a call at 717-653-4825.
Thorn Hill Vineyards
Lancaster natives Amy and Jack Thorn embarked on a mission to find the perfect location to make bold, flavorful wines for any palate. Their journey took them 3,000 miles to California, where they now find grapes in regions like Napa Valley, Lake County and Sanoma. Amy uses these grapes to develop some of the finest wines available in the country.
Thorn Hill's Lake County tasting room and vineyard is a popular destination for Californians, but the Thorns established one other tasting room in Lancaster. Conveniently located near other shopping locations, Lancaster's Thorn Hill tasting room is the perfect stop during a day out shopping with friends. Pop in for a visit any day of the week or check their calendar to find fun events at Thorn Hill.
Book a Stay in Lancaster, Pennsylvania
If you're looking for things to do in Lancaster, Pennsylvania, the county's wineries make a worthy addition to your vacation checklist. While you're here, book a night at the Warehouse Hotel just minutes downtown Lancaster. With tons of amenities and close proximity to any Lancaster county winery, the Warehouse Hotel is the best place to stay for your trip.