How Professional Athletes Experience Their Stay In A Hotel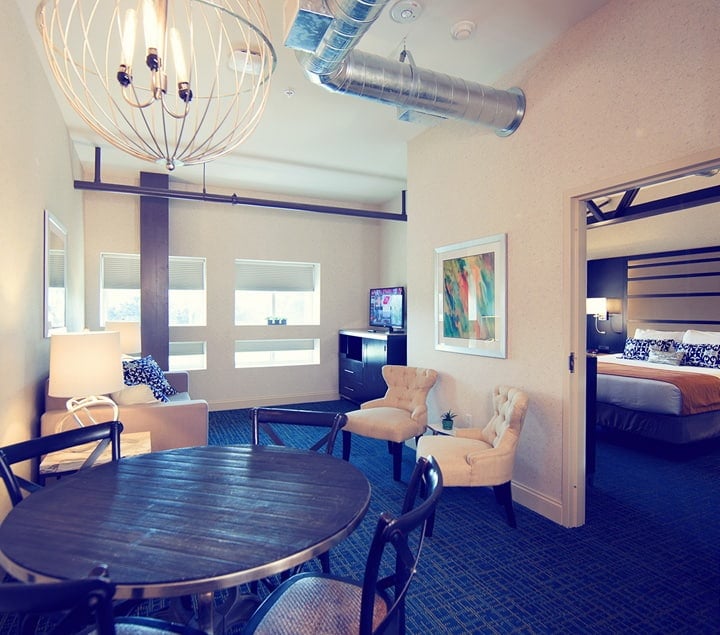 Celebrities are treated differently almost everywhere they go. Whether it's due to their notoriety or their money, stars don't experience things the same way a "normal" person would.
Staying at a hotel is one of those instances. Professional athletes, for example, do a lot of traveling during their on-seasons and stay in countless hotels throughout the year. In many ways, professional athletes experience hotel stays differently than most people. Read on to learn about seven of the main differences between their stay and yours — even if you're at the same hotel.
1. Simpler Check-Ins
Athletes' arrivals often go very differently than your typical check-in. The staff will usually set aside the check-in packet, whether they are hosting an individual athlete or an entire team. Sometimes, players can even receive their keys ahead of time, so they don't have to go through a check-in process at all. The main goal is to get athletes checked in and to their rooms as quickly as possible. Athletes may not even come through the main entrance to maintain a level of privacy.
2. Enhanced Professionalism and Security
When professional athletes or any other celebrities stay in hotels, the management typically creates specific rules for staff members to follow. For example, hotel staff cannot ask for autographs or photos or post on social media about their stay. The hotel staff must meet high expectations to help the athletes have a relaxing and pleasant stay.
Athletes and celebrities may also request enhanced security on the floor or wing where their room is.
3. Conference and Meeting Room Usage
Professional athletes — especially entire teams — can use a hotel's conference and meeting rooms. They can use this space to review plays, hold team meetings and go over important information before and after games and practices. This time is key for preparing and reviewing plays.
4. Wake-Up Calls
Athletes usually have early call times to get to the stadium or practice site on time. If there's a game, they have to warm up before it starts. If an entire team is staying at a hotel, individual players may have their own wake-up call times. The hotel must organize this to make sure they get the players up when they need to be.
5. Exclusive Access
When professional athletes travel, they need access to special places that other guests don't. For example, they need extra space to work out, meet with the team's physical therapist and more. Whether these spaces are at the hotel itself or nearby, the staff needs to plan for those needs.
6. No Special Treatment
While athletes' stays at hotels require some special attention, they typically don't receive a lot of special treatment. Unless it's a very well-known athlete traveling by themselves, most players don't get special rooms, especially if it's an entire team traveling together. Sometimes, rookie players will even have to share rooms.
7. Specific Rules
While the hotel should not set certain rules for athletes, coaches and managers may ask the staff to help enforce some things, like lights out at a particular time, having certain call times and more.
These are just some of the ways that an athlete's hotel stay may be different from yours. Do you think we missed anything? Let us know in the comments below!