The Top 10 Shows to Binge-Watch on Netflix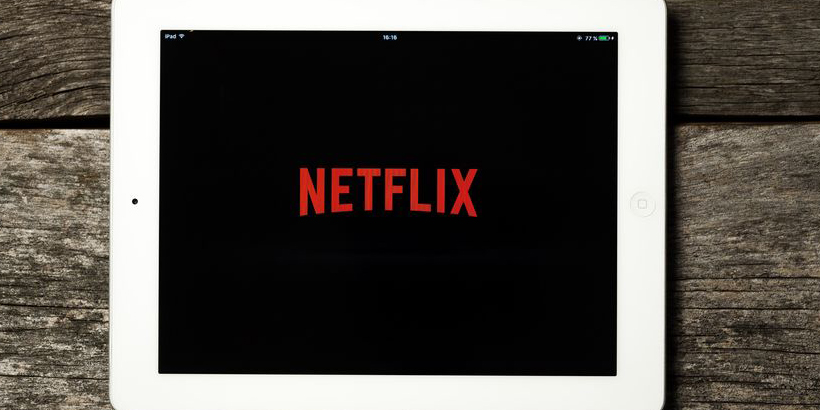 Whether you consider yourself a fan of comedy, science fiction, drama, or action and adventure, Netflix has the show for you. With all this extra time spent at home, there's still a way to escape for a while. Check out these binge-worthy TV shows from Netflix that you can enjoy from the comfort of your couch.
1. The Queen's Gambit

The Queen's Gambit is a historical drama focused around the life of Beth Harmon, an orphan that happens to be a genius when it comes to chess. She is on her way to becoming the best chess player in the world, but her journey is not met without struggles.
In the entire show, Beth is easily the most likeable character. Despite her current circumstances, she is determined, independent, and smart. You'll be rooting for her the whole time.
2. Alien Worlds
Alien Worlds is griping science-fiction miniseries. It's defined as a nature docufiction which speculates what alien life could be like on other planets while still following the laws of nature we have on Earth.
The best part about the show is watching how the animators took ideas from Earth and put them into different environments. The intensity of gravity or the weather patterns are so different they could only exists on another world.
3. Virgin River
Following a woman named Melinda "Mel" Monroe, Virgin River is a romance story where Mel searches for a fresh-start. She has to confront her past in order to put it behind her and pursue what she finds in California.
This show is bound to frustrate you. The story starts off slow, but the romance between Jack, the main love interest, and Mel is fabulous. The connection between them will have you on the edge of your seat, ready for the next episode.
4. The Crown

The Crown is exactly what it sounds like; a historical drama about Queen Elizabeth II spanning from the late 1940s to the early 21st century. As the years pass, events such as romances, political rivalries and personal intrigues prove to have a big part in how the 20th century played out.
The morally best character from The Crown has to be Princess Alice from Greece. Without giving too much away, she was forced to suffer some pretty questionable therapy practices, but when she moved on, she went into charity work. She ran soup kitchens and sisterhoods for refugees. She wasn't bitter or resentful.
5. The Office
The popular mockumentary sitcom, The Office, will guarantee some laughs. For those who don't know, this show portrays the everyday work life of an office in Scranton, Pennsylvania. It makes jokes and creates amusing stories based off of office-related woes.
From The Office, there are many great characters so naturally the best character is often debated. The top three are Michael Scott, Jim Halpert, and Dwight Schrute. All three of these characters bring sarcasm, hilarious jokes, and great stories to the show.
6. The Stranger
This mystery thriller series features a man named Adam Price whose world is turned upside-down when he finds out a secret from a stranger. As the show progresses, he continues to find out more secrets from this stranger and realizes that these secrets affect his wife, who goes missing.
The most mysterious character from this show has got to be The Stranger. Obviously as you watch, you find out more secrets about each of the main characters, but you know almost nothing about The Stranger who happens to know everything about everyone else. She is secretive, curious, and always leaves you asking why.
7. Sugar Rush Christmas

In Sugar Rush Christmas, Christmas themed baking competitions occur. Four sets of bakers compete to win $10,000. If you enjoy dramatic cooking/baking shows, this is the one for you. The first round of baking involves cupcakes, the second is confections, and the final round is cakes. This show will have you rooting for your favorite bakers and drooling at the tasty treats they make.
Sugar Rush Christmas is the icing on the cake this winter season. Each episode, the bakers are tasked with executing their creative ideas through baking and then are judged. Each episode features new guest judges and season 2's guests are Chris Bosh, Abigail Breslin, and Adam Rippon. Tune in to find out what they have to say about cake!
8. The HAunting of Hill House
This psychological horror is a fantastic Netflix show that follows the Crain family. They move into a mansion, Hill House, and intend to flip and sell it. Little do they know they aren't the only ones residing there.
The most interesting character from this show has to be Theodora. As one of the middle children in the family, she mostly keeps to herself, but she has a certain sensitivity. This sensitivity allows her to process things in a different way and this plays out in a riveting way.
9. Ozark
Ozark is quick-moving crime and thriller show that features Marty, a financial planner who is forced to relocate his family to the Ozarks after his money-laundering scheme goes awry. He has to juggle the Mexican Drug Cartel and keep his family from falling apart.
Ozark is filled with shady, unforthcoming characters which is why Ruth Langmore is the best one. She goes against the grain and is one of the only characters who is genuine. She's blunt, loyal, and straight forward with what she wants and who she is.
10. Avatar: tHe Last Airbender
Last, but certainly not least, Avatar: The Last Airbender is an animation adventure masterpiece. The story follows Aang and his friends as they go on a quest to end the feud with the Fire Nation. Netflix is even working on a live-action adaptation, so you might as well watch the original.
The one character from Avatar that everyone wishes was real is Uncle Iroh. He is spiritual, easy-going, and wise. His knowledge and intuition are match by none and his father-figure role have us all wanting him to guide us in our own lives.
No matter your taste, there is definitely a binge-worthy show for you on Netflix. Passing (or wasting) time has never felt easier. For an updated list of the top shows on Netflix, check out their own Top 10 ranking.