The First 6 Things To Do When You Check Into Your Hotel Room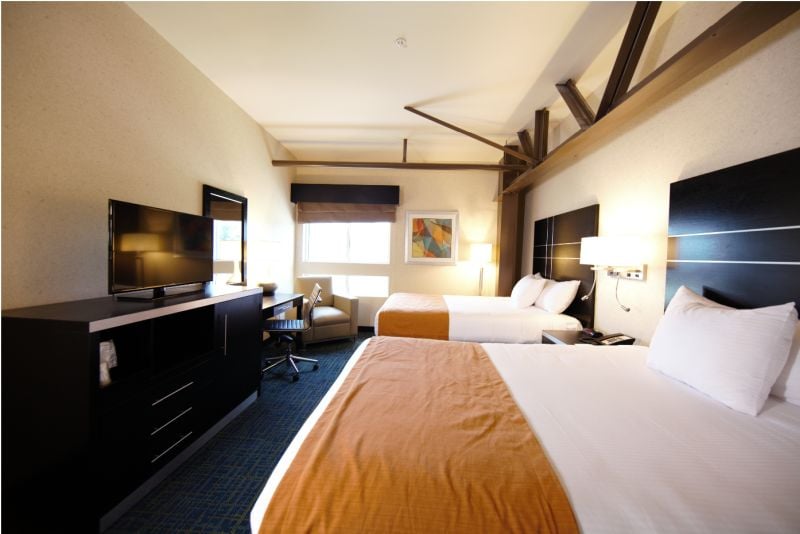 You finally made it to your hotel. Time to get your key, open your room and relax, right? Not quite yet. For the best hotel stay possible, you want to take a few extra steps before settling in.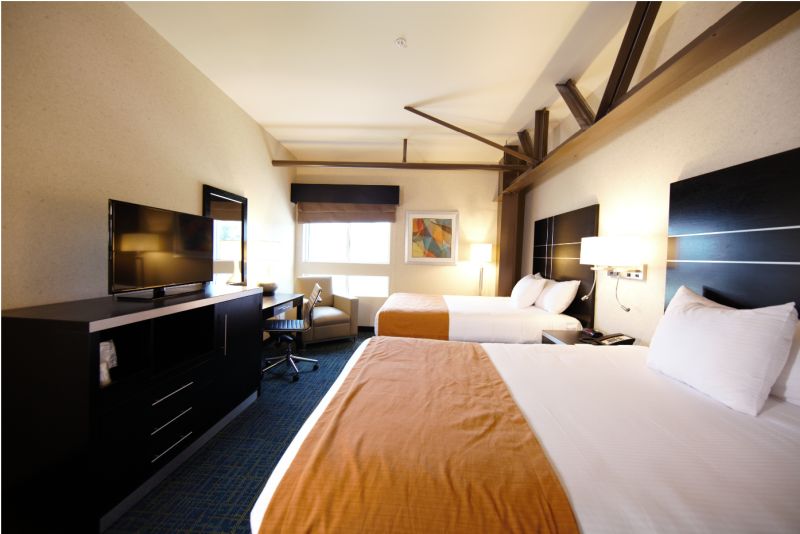 Checking your hotel room before you unpack will let you avoid future stress. Here's what to look for:
1. Test out the Thermostat
When you first enter your room, you should make sure the thermostat works. Temperature is key for maximum comfort, and any issues with a thermostat need to be fixed. If your climate control doesn't work, ask for maintenance or get a different room altogether.
2. Look out the Window
The outside of your room matters as much as the inside. Open the window curtains and figure out your room location. If you requested a specific place like an ocean view or a quiet area, you want the description to match what you see.
3. Turn on the TV
Not every guest wants to watch the TV in their room, but those who do need a TV that works. Turn on your room's TV and watch the screen for a moment. Do the picture and sound work correctly? What happens when you try to change channels?
4. Stock up on Toilet Paper
Everyone has unique needs for daily amenities. Sometimes, the hotel doesn't keep enough toilet paper in your bathroom. You want to solve the problem of no toilet paper before it happens. Ask the hotel staff for more if you think you will need it during your stay.
5. Check for Towels
You don't want to take a shower and discover that you have no clean towels while you're dripping wet. Make sure your hotel bathroom has enough towels for everyone, including face towels and hand towels.
6. Try Using Your Extra Key
If you have more than one hotel room key, you want all of them to work. You already know that one of them works because you made it into the room. Now, what about the other ones? Get a new key if one of them doesn't unlock the door. Remember to check the door lock as well. Close it entirely shut and make sure the handle doesn't budge.
Rest Easy at the Warehouse Hotel
We hope this list helps you enjoy your hotel stay. Getting in the habit of checking these parts of your hotel room will make it easier to change your room if a problem comes up. Instead of packing your bags up again, you still have them ready to move. You also get to enjoy the hotel's amenities without worrying about an issue with your room.
At the Warehouse Hotel, we create an environment where you can relax. We have an updated and modern building we maintain regularly. Our guests also enjoy free Wi-Fi throughout the hotel, and the plush, hypoallergenic bedding on every bed provides ultimate comfort while you sleep. If you need any help, we offer 24-hour front desk service. Reserve a room today for a hotel experience like no other.