8 Tips for Organizing Sports Team Travel - Travel Planning Tips
If your team or your child's team has to travel for the next big game or weekend tournament, making sure your arrangements go off without a hitch can be stressful.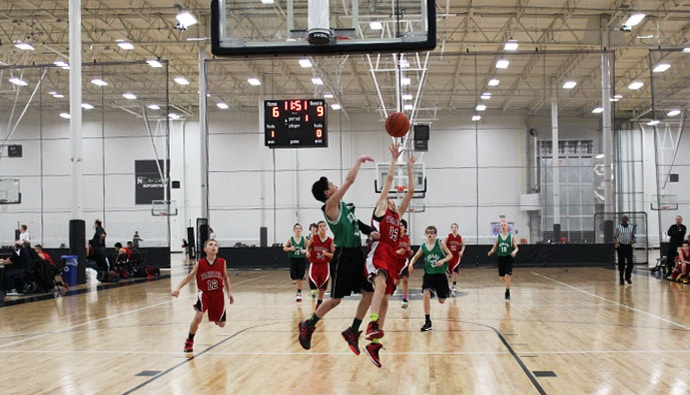 So before you get started, here are eight travel tips for sports teams that can make the planning process much smoother.
1. Put one person in charge
Other people can still take care of different tasks. But choosing one person to take charge in planning will simplify the process and make communication much easier for everyone involved.
2. Stay near the sports location
Having all team members centrally located in close proximity to the field of play can make it easier for post and pregame meetings. Always check for a hotel that can accommodate the full team so no team members will feel isolated by staying in a hotel different from the rest of the team.
3. Stay at a hotel with a restaurant
An on-site restaurant is convenient for your team when the time comes to refuel in between games. Leaving the site to get snacks or meals could be problematic if you encounter traffic jams or travel issues on the return trip since you don't want to miss or be late for the game.
4. Plan for injuries
Know where the nearest healthcare facilities are to your sports location just in case a member of the team suffers a serious injury that can't be cured with a bag of ice. Determine if any sports medicine doctors are present in the field of play and how injuries are addressed if encountered.
5. Reserve room blocks
Reserving a block of rooms is an effective way of ensuring that all team members have accommodations. With a room block, there is a number of rooms that are held for each team member. Typically, each individual team member will be responsible for contacting the hotel, providing payment information, and mentioning the room block at the time of booking. Hotels normally have an end date in place for when the room block will be released if not reserved, so be sure to communicate the booking information accordingly to the team.
6. Plan kid-friendly activities
Travel planning for sports teams can be especially challenging when children are involved. Finding a hotel that includes kid-friendly activities is a great way to keep your team members entertained before and after games.
7. Make a schedule
Communication is key. Important details can slip through the cracks if you're not careful. Create an itinerary and provide to all team members and parents to ensure that everyone is in the loop.
8. Use a bus to travel
Traveling together ensures that everyone arrives at the same time and can build team unity.
Make Reservations Today
The Warehouse Hotel at the Spooky Nook Sports Complex has everything you need for successful team travel. The hotel is located inside the largest sports complex in North America, which means you can walk from your hotel room to the playing fields or sport courts. In addition to the on-site restaurant, Forklift & Palate, there is a food court and smoothie bar in the complex. Entertainment options for both kids and adults are plentiful, as there are an arcade and climbing wall steps away from the hotel and inside the complex.
The ideas above are some of the most important tips for traveling as a team. Book a room or suite at the Warehouse Hotel!