Common Job Titles And Responsibilities Of Hotel Staff Members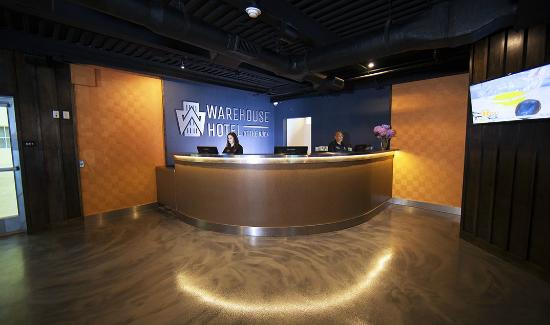 When you stay at a hotel, you expect the staff to ensure your stay is comfortable and stress-free. Have you ever thought about all the people who work hard to make your stay as pleasant as possible? A hotel has many different departments, and all of them are important in keeping guests happy and relaxed.
Read on to learn more about five common hotel staff positions.
1. Hospitality Staff
When you first arrive at your hotel, members of the hospitality staff will be some of the first employees you'll encounter. There may be a valet to park your car for you right when you arrive, the front desk staff will check you in and process your payment, a bellman can take your bags and other belongings up to your room for you and the concierge can help you with any other questions or concerns.
2. Culinary Staff
Your hotel may have an on-site restaurant, room service or a small coffee bar or cafe. No matter how extensive the food services are, the hotel needs a reliable and talented staff to serve guests delicious meals, snacks and drinks.
Large hotels typically have an in-house culinary staff to support events like weddings, corporate events and more. Even some smaller hotels are trying to offer food services on-site because it provides another amenity that may encourage guests to choose their hotel over another.
THE BENEFITS OF STAYING AT A HOTEL WITH AN ON-SITE RESTAURANT→
3. Housekeeping Staff
With a job of keeping the entire hotel clean, the housekeeping staff visits rooms between guests to wash appliances and change out sheets, as well as to replenish the small amenities in the rooms, like glasses, shampoo, soap and more.
Housekeeping staff also work behind the scenes. They make sure towels, bed linens and other like items are clean and ready for the next guest. Without the housekeeping staff, you wouldn't be staying in a clean hotel.
4. Security Staff
Like many other businesses, hotels need a security team to ensure guests and employees are safe. Unless you're causing trouble, you may not even realize a member of the hotel's security staff when you see them. But, whether they're dealing with rowdy guests or other issues within the hotel, the security staff is a key role within the hotel industry.
5. Management
A hotel's management is made up of top executives and operations managers. These members of the staff ensure all the different parts of the hotel are running smoothly. Management hires employees, sets schedules and makes other decisions about the day-to-day management of the hotel. Without management, the staff members above would mainly function separately. However, to provide top-quality service, every division must be able to work together.
The hotel staff titles we've talked about above are just the beginning. Depending on the size of the hotel, there may be other employees, too, like spa employees or marketing and communications teams.
If you're looking for a hotel with great amenities in the Manheim, PA, area, book your stay at the Warehouse Hotel on the Spooky Nook Sports property! Our friendly, dedicated staff is ready to make your trip feel as if you're right at home.