What to Leave at Home When Staying at Our Hotel | Warehouse Hotel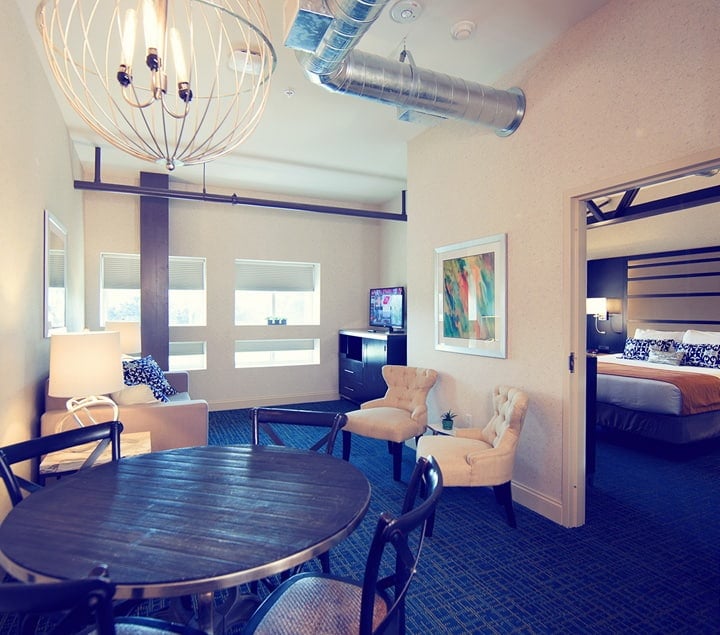 Are you the type of person who feels the temptation to pack everything but the kitchen sink when you go on a trip? We understand — you never know for sure what you may need.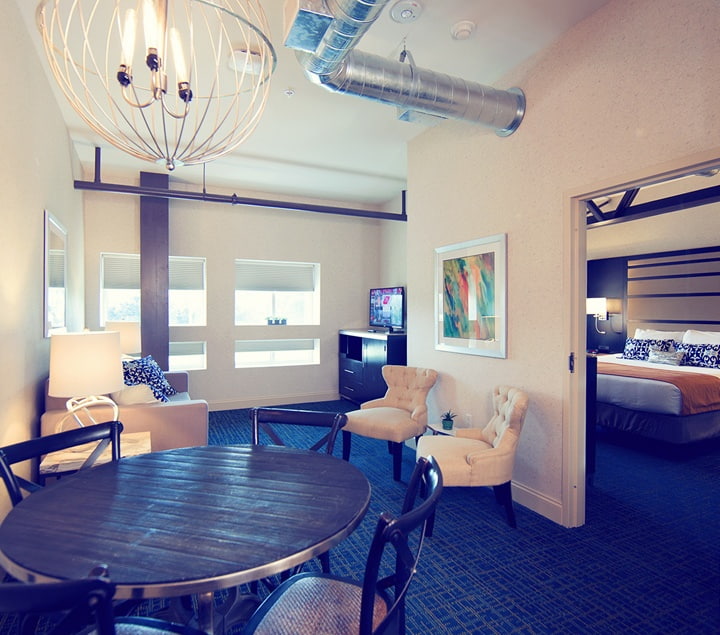 If you're wondering about how to pack lighter when you stay at our hotel, there are a few key things you can leave at home.
1. Toiletries
If you're curious about what not to bring to a hotel, main toiletries mark the top of the list. Why bother bringing shampoo, conditioner, soap and towels when the Warehouse Hotel offers all of those things? They may not be the brands you're accustomed, but as long as you stay clean, you won't end up over-packing toiletries.
2. Tea and coffee
Many people enjoy having tea or coffee when they wake up in the morning, but you don't have to bring your own on this trip to get your fix. Our hotel not only has its own on-site restaurant serving breakfast, lunch, and dinner, but also free coffee you can grab any time you come down to the lobby.
3. Extra clothes
How do you stop over-packing when you aren't sure what clothes you'll be needing on your trip? We know the last thing you want is to be stuck without any clean clothes. But never fear — the Warehouse Hotel has laundry services you can use, meaning you don't have to worry about packing many extra pairs of clothes.
4. A hair dryer
When you think about things to leave at home when traveling, a hair dryer might not be what comes to your mind. However, if you are someone who likes to blow dry their hair after a shower, there's no need to bring the hair dryer you have at home. This is one of the many amenities we offer at our hotel so you can focus on packing lighter and having a great time.
5. A cooler
Some people bring coolers when they travel. This is fine if you have to transport cold food or drinks in your car, but if you just need a place to keep items cool during your trip, it's unnecessary when staying at our hotel. The Warehouse Hotel includes mini refrigerators in all guest rooms.
We Look Forward to Seeing You
Worrying about all the things you need to pack for your trip can cause you more stress than you need. However, our hotel has plenty of amenities available so you can have the easiest, most relaxing trip possible. Call now to reserve a room at the Warehouse Hotel!