Things to Do With Kids in Lancaster, PA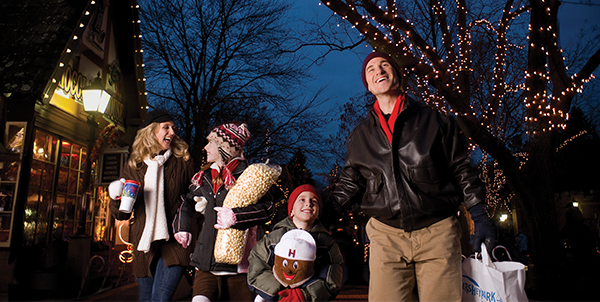 Filled with sweeping countrysides and dairy farms, the city of Lancaster, Pennsylvania, may seem quite peaceful and laid back at first glance. However, if you are looking for a bit of fun and adventure, you might be surprised at just how many family-friendly things there are to do in Lancaster. Here are a few favorites you can even enjoy with toddlers and kids.
Cherry Crest Adventure Farm
For some good old-fashioned and wholesome family fun, head on over to Cherry Crest Adventure Farm. While this is an actual working farm, the adventure farm opens up during the spring, summer and fall. During those times, families can enjoy over 50 unique attractions and kids activities found throughout the 25 acres of land. There are classics like tug of war, corn hole and tether ball. For a bit of action, your kids can check out the country road carts or the straw bale racer. The Strasburg Rail Road Steam Engine also makes its way through the property, giving you a chance to see the countryside and crops.
Dutch Wonderland
If you have toddlers or young children, Dutch Wonderland offers over 35 rides, attractions and shows designed specifically with young children in mind. This theme park will keep kids entertained for hours, with the fun slide, peddle cars, merry-go-round, gondola cruise and much more. For thrill-seeking kids, there are sky rides and coasters. Best of all, you can combine fun with learning through attractions like the Prehistoric Path, which allows your family to experience 20 realistic dinosaurs, and the Dino Dig, where you can explore fossils.
Hands-On House Children's Museum of Lancaster
At the Hands-On House Children's Museum of Lancaster, children ages 2-10 will get the chance to learn and experience hands-on exhibits while having lots of fun in the process. The museum is very interactive, and kids are not only allowed but also encouraged to get up close and personal with the exhibits by touching and playing with them. They even have a specific exhibit called "The Clubhouse" where kids can take part in STEM activities. Events and camps at the museum are held frequently for ever-changing fun.
Turkey Hill Experience
Kids will love the chance to get a behind-the-scenes look at the ice cream making process at the Turkey Hill Experience. There are many interactive exhibits that will teach them everything that goes on when making ice cream. In addition to learning how the company picks flavors, they will also get to see how they create them. Then, kids are welcome to create their own virtual ice cream flavor and enjoy sample taste tests. Don't forget to check out the mechanical cows you can milk or take part in the Turkey Hill commercial during your visit!
Spooky Nook Sports
Situated right next to Warehouse Hotel is Spooky Nook Sports, the largest indoor sports facility in North America. Family fun includes an arcade, climbing gym, batting cages, and plenty high-energy activities. Day passes and packages are available, making it the perfect place to visit for active families looking for kids activities in Lancaster.
Topics: Family