The Warehouse Hotel Champion Mill, Spooky Nook Sports Champion Mill and our Fitness Center are open. The Forklift & Palate restaurant, our retail spaces and the Warehouse Hotel bar will open at a later date.
Amenities
Reserve a room with us for your tournament, conference, convention, or another event.
Amenities
The Warehouse Hotel at the Champion Mill Conference Center has all the amenities you need for a comfortable stay. Reserve a room with us for your tournament, conference, convention, or another event to wake up feeling recharged and ready for a great day.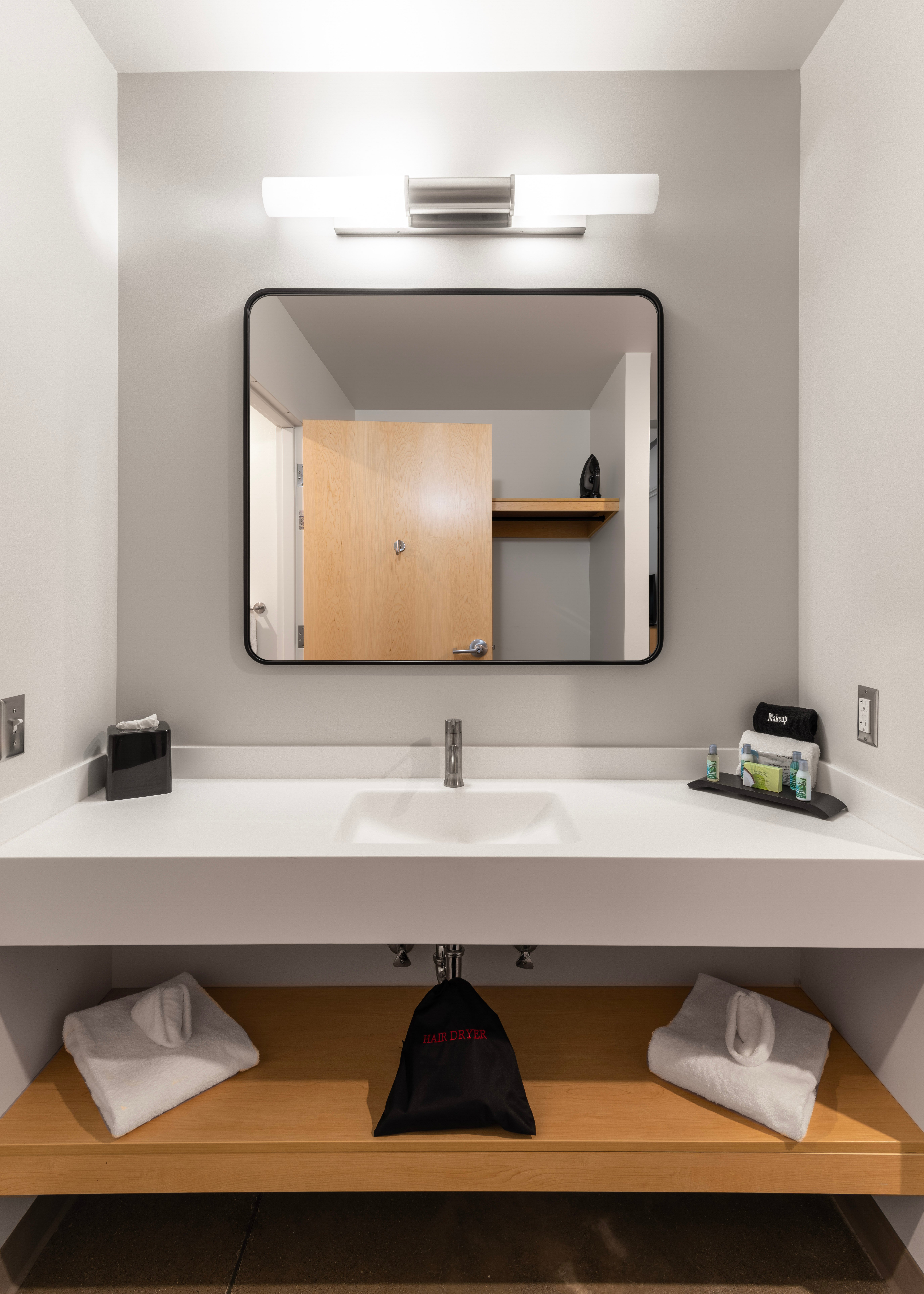 Hotel
Plush, Hypoallergenic Bedding
Free Wi-Fi
49" Flat Screen TV
Refrigerator
Coin Laundry
Vending
Water & Coffee Service in the Lobby
Retail and Dining Options
Access to a 65,000 Square Foot Fitness Center
Lobby
Our industrial-themed lobby will welcome you to the Warehouse Hotel with a taste of all we have to offer. The lobby sets the vibe for the hotel with cozy furnishings and a unique interior design. We staff our front desk 24/7 to ensure there's a smiling face at your service any time. You can also find free parking just outside our lobby.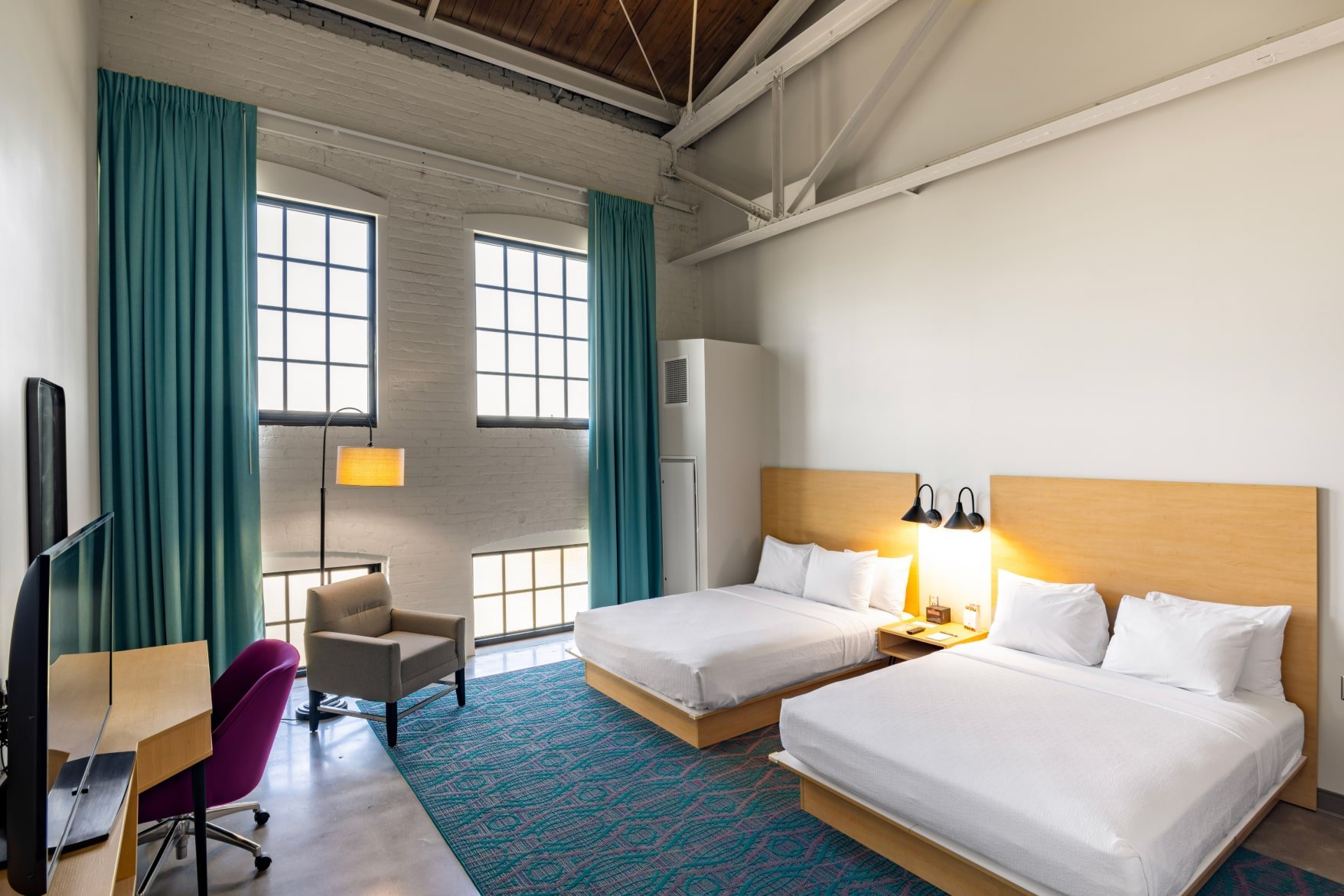 Guest Rooms
The guest rooms at the Warehouse Hotel are fully furnished for a cozy stay. Our standard rooms and luxury suites feature plush, hypoallergenic bedding, a large flat-screen TV, a refrigerator, and a modern bath. We also provide complimentary Wi-Fi.
Forklift & Palate - Coming in 2023
Ready for a delicious meal? Stop in to try the culinary selections at the Forklift & Palate, our on-site American bistro. Our menu features dozens of tasty items with a unique twist from our chefs. Guests will find a wide range of cocktails, wines, draft beers and more. Have a seat at the bar, pick a table or reserve a private room for an amazing dining experience along the Great Miami Riverway.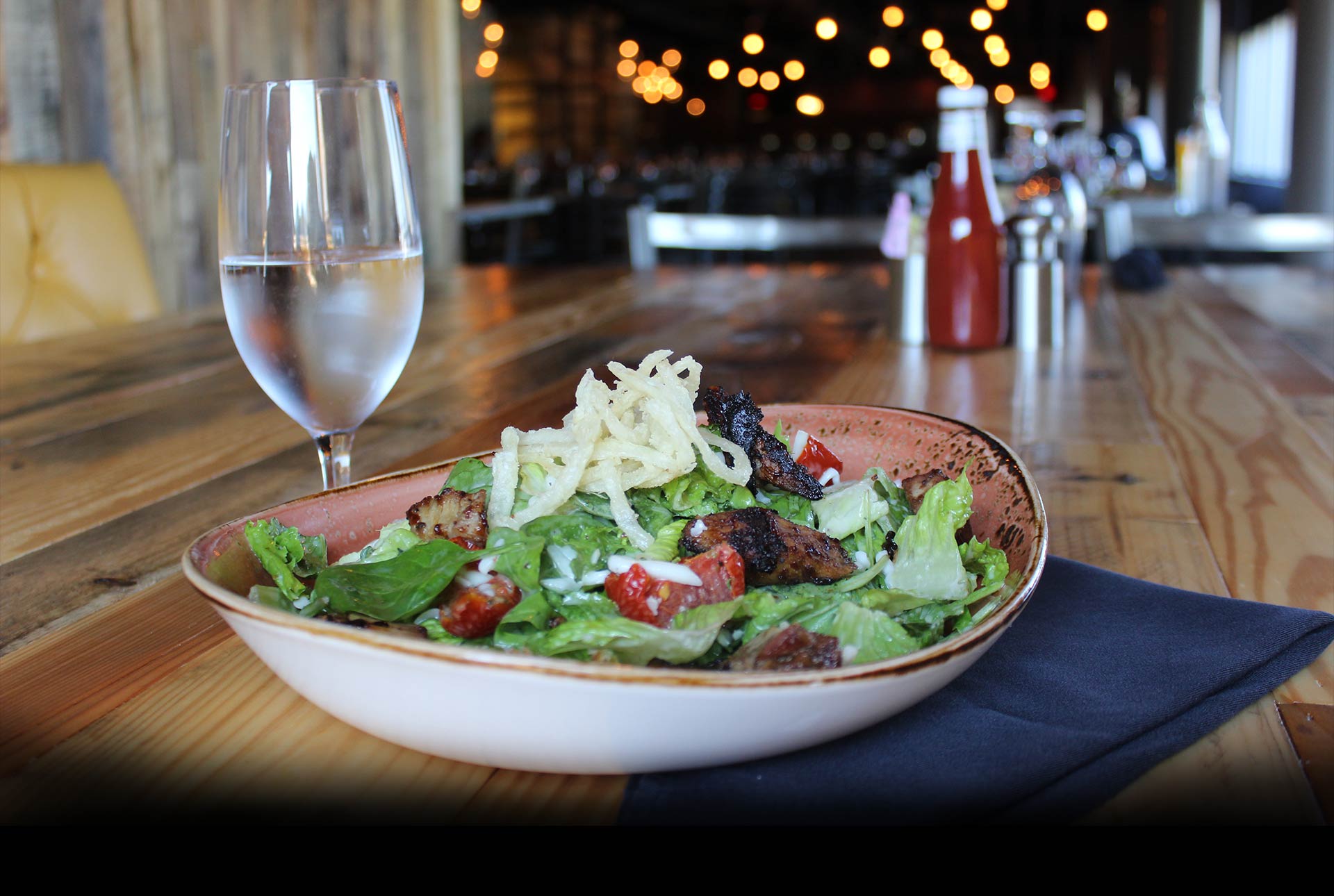 Spooky Nook Champion Mill
The Warehouse Hotel is a part of Champion Mill Conference Center and across the street from Spooky Nook Champion Mill, Hamilton's newest conference center and sports complex. This campus covers more than 1,000,000 square feet and hosts up to 10,000 people every day. Champion Mill comprises two buildings:
Mill 1 — Sports and Fitness:
The sports complex at Mill 1 features over 650,000 square feet of turf fields, hardwood courts, batting cages, exercise equipment, a climbing adventure center, an arcade, and more. Be sure to stop in to see what Spooky Nook has in store.
Reserve a Room
The Warehouse Hotel along the Great Miami riverway is an amazing place to stay for your trip to western Ohio. For more information or to reserve a room, contact us online today!