The Warehouse Hotel is now open and the Conference Center is open for special events only. Our restaurant, bar, retail outlets and the Spooky Nook Sports complex will open later this year.
The Warehouse Hotel Champion Mill, Spooky Nook Sports Champion Mill and our Fitness Center are open. The Forklift & Palate restaurant, additional retail spaces and the Warehouse Hotel bar will open at a later date.
Stay
The Warehouse Hotel in Hamilton is a premier place to stay in western Ohio.
Guests will enjoy a relaxing stay in a beautifully furnished room right along Hamilton's Great Miami Riverway. From shopping to dining to fun physical activities, any guest can find a way to enjoy their time with us.

You can find the Warehouse Hotel within the Champion Mill Conference Center at Spooky Nook Champion Mill, one of Ohio's largest entertainment complexes. Stay with us for a comfortable lodging experience during your athletics tournament, business conference, wedding or any other occasion.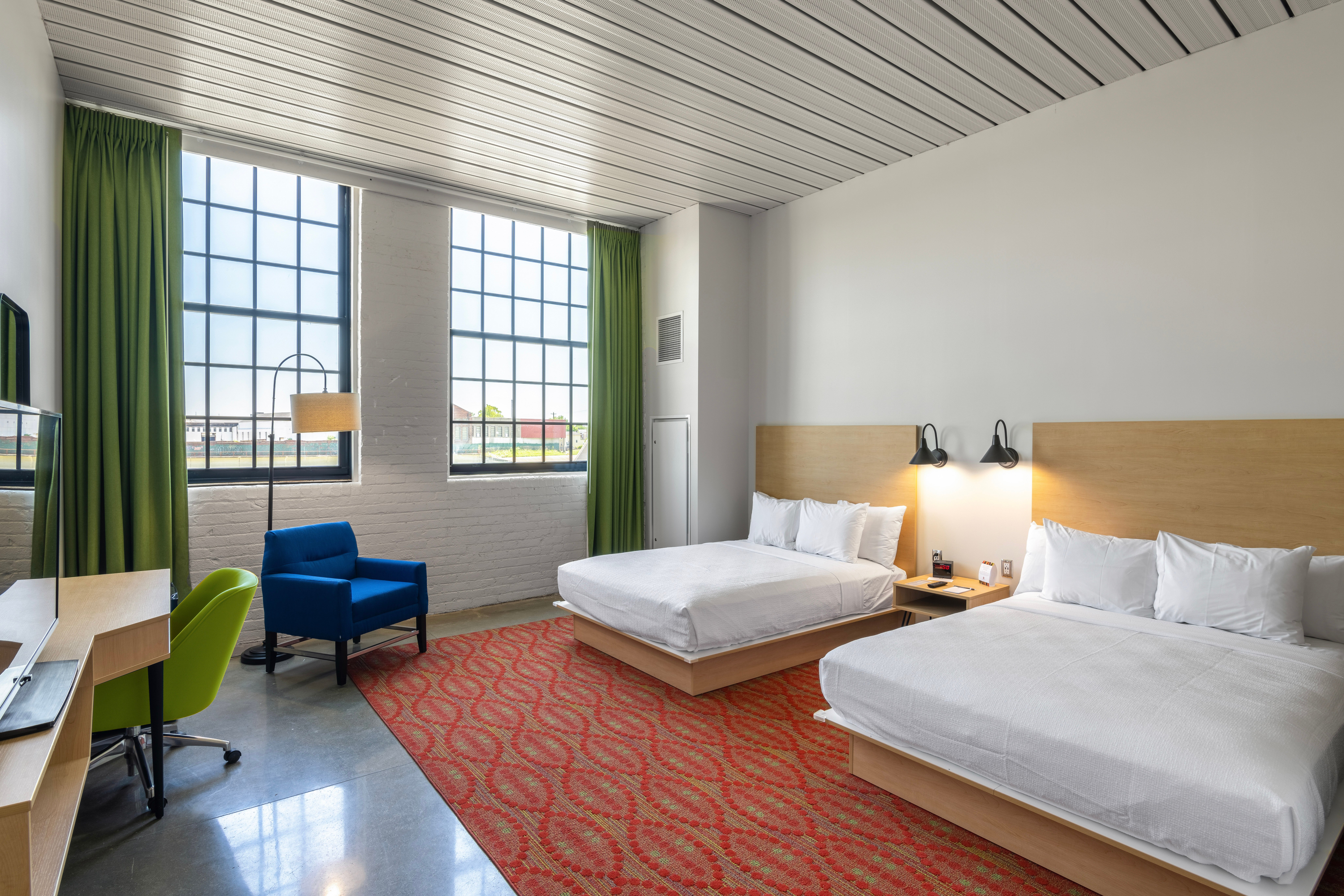 Rooms
Stay in one of our industrial designed and historically unique rooms, featuring 1 king or 2 queen beds. Our hotel is comprised of 233 rooms on 3 floors, some with sweeping views of the Great Miami River and historic downtown Hamilton.
Hamilton, Ohio, is conveniently located between Dayton and Cincinnati with close proximity to highways and major airports. Stay at the Warehouse Hotel to make the most of your trip to southwestern Ohio.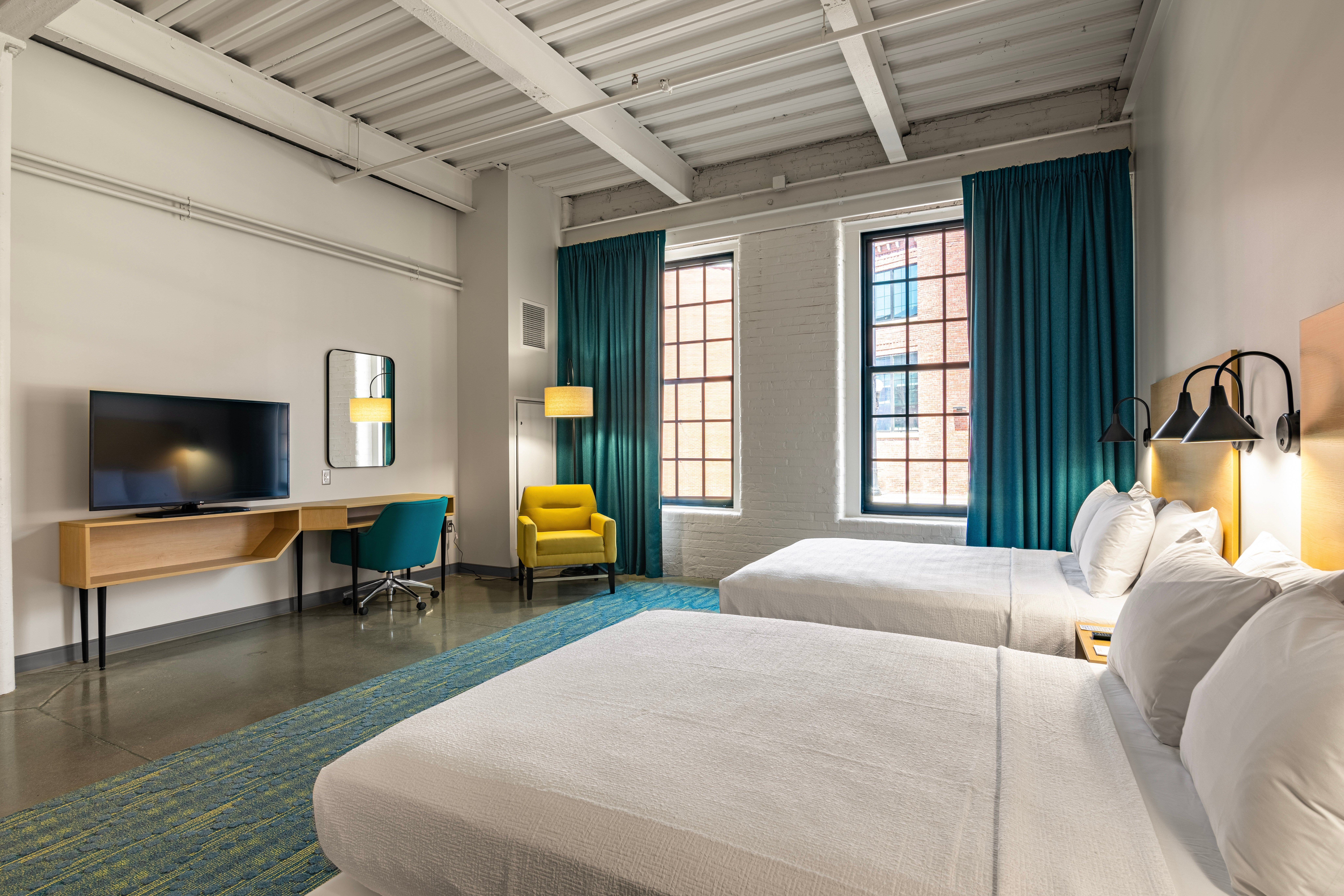 Amenities at the Warehouse Hotel
The Warehouse Hotel features a wide variety of modern amenities. Each of our 233 rooms features a comfortable king bed or 2 queen sized beds plus a refrigerator, work space and TV. We provide complimentary Wi-Fi throughout the guest rooms and public spaces. Our front desk team is available 24/7 to answer any questions and provide support throughout your stay. During the day, enjoy multiple activities at the Spooky Nook Champion Mill sports complex across the street. Our Forklift & Palate restaurant will open in 2024.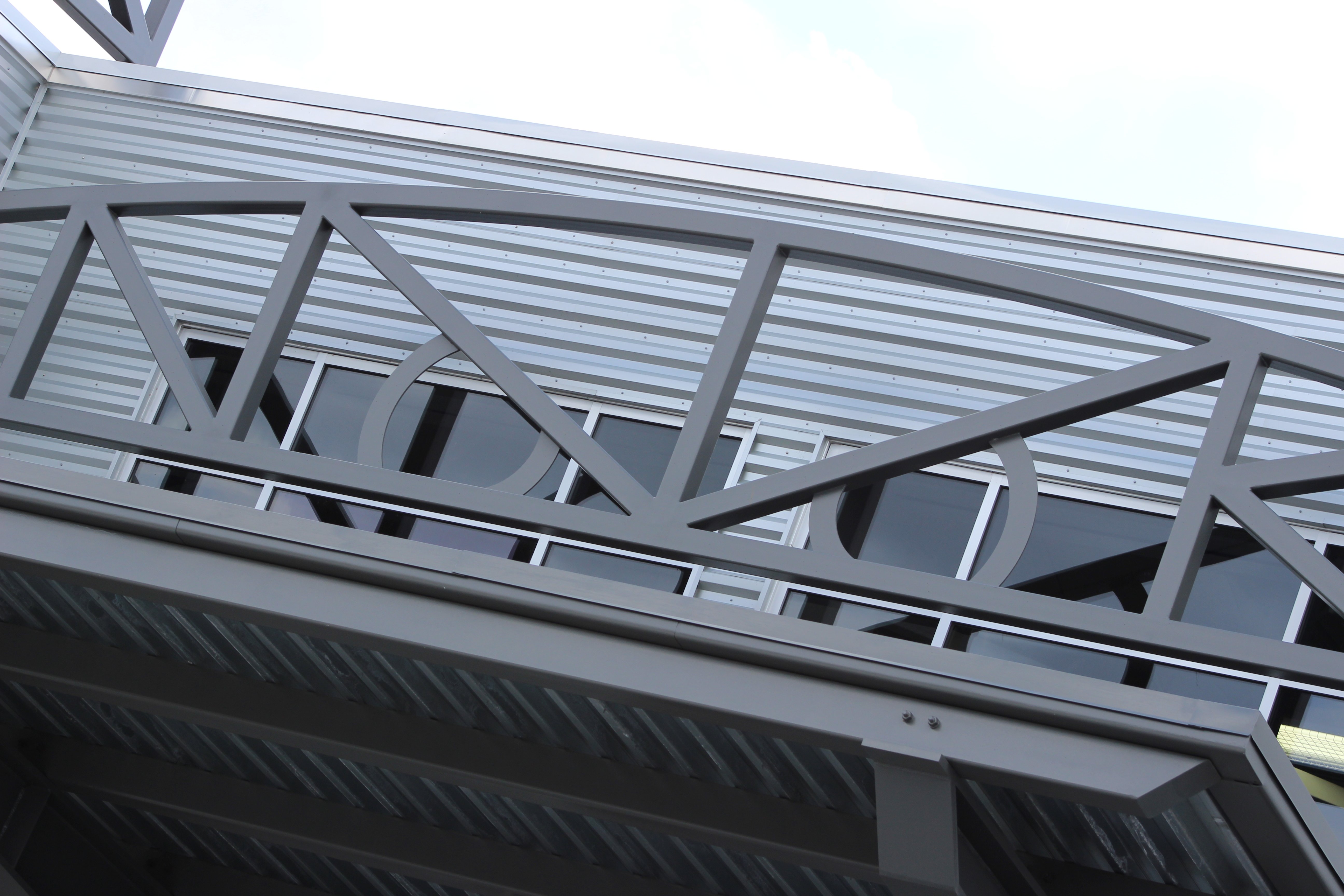 Visit Spooky Nook Champion Mill
When you Stay at the Warehouse Hotel, you'll be moments away from all the fun activities at Spooky Nook Champion Mill's indoor sports complex located in Mill 1. The athletic complex features 650,000 square feet of courts and fields, arcade, fitness center, and much more. The Conference Center in Mill 2 houses an 8,800 square foot ballroom and 15 additional meeting and event rooms. Our team will work with you to host a successful event or plan a weekend full of fun team-building games.
See for Yourself
The Warehouse Hotel is a great place to stay. Before you book, browse our gallery for pictures of the hotel and the fun things to do on-site.
Book Your Stay
If you're planning a trip to Hamilton, Ohio, or the surrounding area, choose the Warehouse Hotel for a convenient and relaxing place to stay. To reserve a room, contact the Warehouse Hotel today!